Porting and Port Matching
Most of us have understood the benefits of porting on a cylinder head but the induction system is often overlooked. Although less dramatic than port shaping and chamber modifications on a cylinder head, the alteration of the inlet manifold and trumpet base on a standard fuel injected Rover V8 give excellent gains and at a relatively low cost.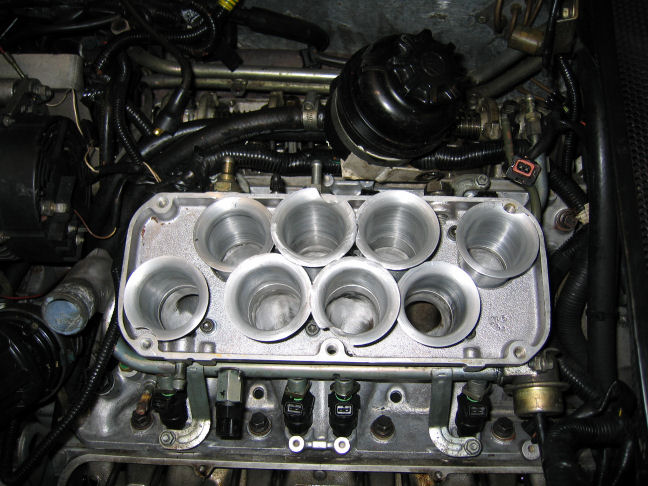 The 45mm radiused trumpet base (shown above) has been matched to a 45mm ported inlet manifold and the manifold in turn has been port matched to the cylinder heads. The resultant unobstructed airflow from inlet to valve allows for the seamless passage of the air into the cylinder without sacrificing air speed and thereby increases performance. There are many factors which effect the airflow, it's speed and tumble characteristics and these are tested on a flowbench to insure positive results.