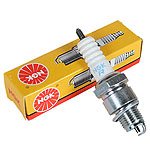 NGK BP6ES Spark Plugs
These are our standard recommended plug for the Rover V8 engine. Excellent performance and durability. Set of 8.
Price: £12.95 set of 8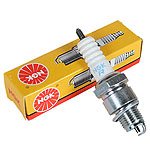 NGK BP7ES Spark Plugs
The next temperature plug for slightly higher performance engines. These run slightly cooler for the hotter burning engine. Excellent performance but slightly more prone to fouling than the BP6ES. Set of 8.
Price: £14.95 set of 8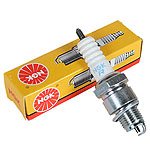 NGK B7ECS Spark Plugs
As the BP7ES but with a recessed electrode. These are much higher performance plugs but do require careful use as they will foul much easier than the standard plugs. Set of 8.
Price: £33.60 set of 8